MI Tech Hub Created to Attract Data Center to Muskegon County
Muskegon County Wastewater Management System Leads Development Effort
Muskegon, MI – With the recent announcement of Switch's $5 billion SUPERNAP data center in neighboring Kent County, and Michigan's ne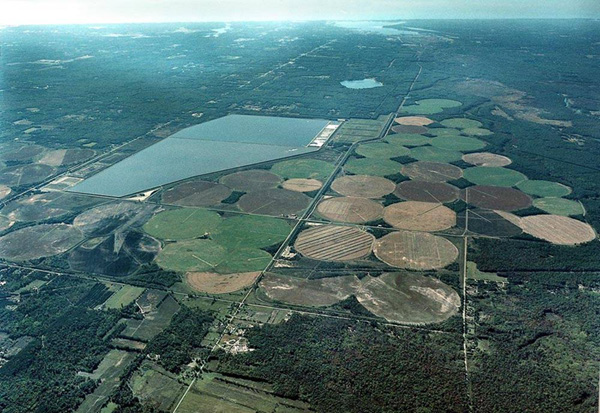 w legislation helping attract data centers to the state, West Michigan is positioning itself to support an emerging data center industry.
Muskegon County Wastewater Management System (MCWMS) is preparing a portion of its 11,000 acre property for future data center development. The site, known as MI Tech Hub, is a sustainable and environmentally secure site located in Egelston Township in eastern Muskegon County. It is being marketed to data center operators looking to take advantage of the site's ample space, redundant high voltage electricity, water and connectivity.
PTS Data Center Solutions, a leading data center design and consulting firm commissioned to perform a validation study regarding the MI Tech Hub site, confirmed the strong potential for a co-location data center in Muskegon. PTS is optimistic about continued growth of the market for data center co-location, back-up, disaster recovery, and managed services offerings. "PTS has found that the Muskegon County Wastewater Management site is an economically viable and feasible site to operate a data center", said Peter Sacco, president and founder of PTS Data Solutions.
MI Tech Hub hopes to capitalize off these recent developments and establish itself as a premier site to the Michigan, Midwest, and U.S. data center industry. "The dream is that we can get a bit of "The Cloud" to settle down on Wastewater property," says Wastewater Director Dave Johnson. "At this point it's hard to predict the full scope of the MI Tech Hub – so much potential is there. I see it as a means by which Muskegon County could serve other Michigan counties by hosting a data center for redundant data storage, but it could end up being much more than that."
"This is a significant economic development opportunity that Muskegon County should take advantage of to fully utilize our assets", says Terry J. Sabo, Chairman of the Muskegon County Board of Commissioners.
Michigan's New Data Center Legislation
Two bills sponsored by Michigan State Senators Tonya Schuitmaker and Pete MacGregor, exempt all new and existing data centers and co-located businesses from state sales and use tax on data center equipment for 20 years. The legislation applies specifically to those companies in which data centers operations are the primary source of business, generating 75 percent or more of its revenue from the operation and business of a data center.
About Muskegon County Wastewater Management System: Muskegon County Wastewater Management System treats wastewater from 16 municipalities with a 43 MGD design, the largest land treatment plant in the state of Michigan. The site features many attributes to support data center operations including robust telecommunication connectivity, redundant fiber optic providers and an electric transmission system. Additionally, the area has low natural disaster potential and is less than 30 milliseconds from global financial centers.
For more information about MI Tech Hub, download MI TECH HUB INFO